About The Show
Bippity Boppity Business is a podcast for Disney Enthusiasts and Business Professionals. Features Disney cast members, Disney Influencers, and Disney enthusiasts. Hear "behind the scenes" stories, tips, tricks, and reasons why Disney is such a successful and well-loved brand!
Our Host
Designing her services on a foundation of integrity, Rita Richa is a renowned podcast host and producer who possesses both the skill and passion necessary to help leaders (just like you!) achieve new levels of branding success. As founder, excecutive Producer of Reignite Media and host of Bippity Boppity Business, Rita has an extensive background involving the intricacies of B2B podcast development, content-based networking, and brand strength capitalization, and enjoys every moment of leveraging that history to continuously help others spearhead their podcasting objectives within this ever-evolving industry.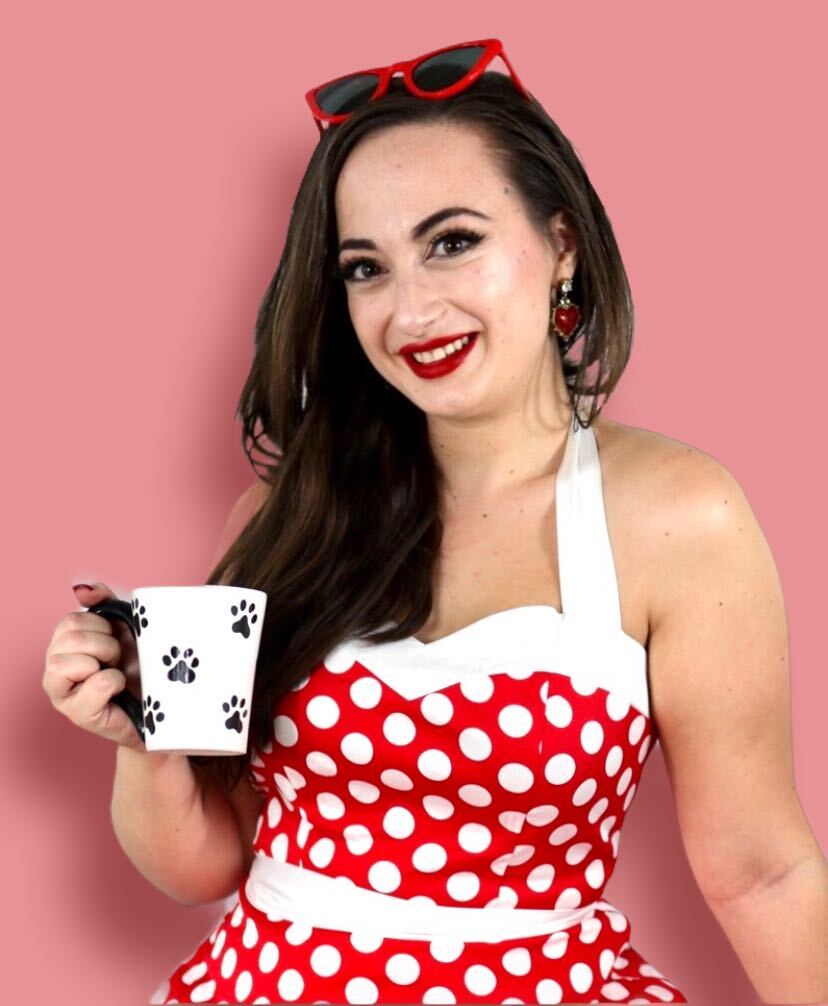 Rita Richa
Native to Jacksonville, FL, with Lebanese family roots, Rita has always been an altruistic person who enjoys both helping and seeing others succeed. This life mission, along with her innate work ethic, ultimately became the catalyst for her to work with distinguished brands within the automotive industry, including Tesla and BMW, while earning her Business degree from Florida State College. Driven by her goal to meet as many people as possible,gain real-world work experience, and ignite her creative flame, Rita decided to follow her passion for marketing and podcasting.
Fast forward to today, Rita has not only worked with countless international B2B brands to help build, launch, and execute the production of their podcasts but has also mastered the art of content-based networking that enables others to easily transform leads into sales as well as make meaningful worldwide connections. Taking that expertise with her to launch Bippity Boppity Business, Rita has been diligently teaching others how to build brands through strategic podcasting. Rita's dedication has given her the opportunity to interview various well-known entities, including (but not limited to) the former VP of Disney and an immersive experiences writer for Disney.
As a dynamic professional fueled by helping others, nothing makes Rita happier than translating business visions into tangible realities while ensuring everyone involved has positive experiences along the way. From content-based networking mentorship and brand building using the power of podcasting to designing, editing, and executing tailored content, Rita demonstrates her career passion through her forward-thinking approaches that help solidify growth-driven futures. This, in conjunction with her motivating energy to connect brands with clients and reputation for bringing creative ideas to life, is what shaped Rita into the respected podcasting expert she is today – one who incessantly strives to raise the standards bar for her clients, her audiences, and the industry as a whole.
Overall, Rita is always staying updated with the current market trends to ensure her range of clients and audiences receive the concierge insight and results they deserve. However, when she is not guest speaking or working on one of her many ventures, you can often find her enjoying theme parks, drawing, playing piano, singing, and above all, spending time with her friends and family.
Rita has been a huge Disney enthusiast and visitor of the parks for as long as she can remember. Magic Kingdom at the Walt Disney World Resort in Orlando, FL is her favorite park of choice (so far 😉). She can even recall the first day she met a Disney princess as a young girl. (It was Ariel, and yes, it was magical).

Connect with our Rita on LinkedIn here: https://www.linkedin.com/in/ritaricha/